Claddagh Fest 2023 – 29 Settembre – 1 Ottobre, Ameno – Presentazione Corsi family 2024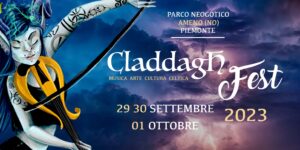 Our first promotions of Summer 2024 family programmes and courses all year round for adults in our excellent Irish schools!
First delightful stop on our irish road tour is in Ameno, Lago D'orta 29th/30th September and 1st October, where we are honoured and delighted to be taking part in the Claddagh Fest!!! Come and say hello and enjoy the music, talented craftspeople, sports and fun!
Si svolgerà dal 29 settembre al 1 ottobre 2023 nel borgo di Ameno, la IV edizione del Claddagh Fest, Festival dedicato alla musica, all'arte e alla cultura dell'area celtica 

La tre giorni di eventi prevedrà concerti, mercatini, conferenze, mostre, giochi, sport e laboratori a cui il pubblico potrà participate.Venite a trovarci !!